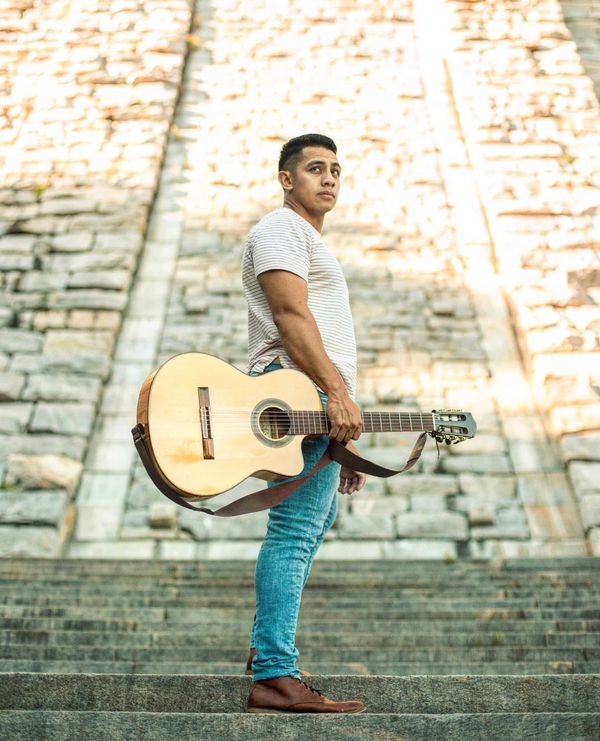 Ivan Polanco is a pop/r&b artist hailing from White Plains, NY. With a music style similar to the likes of Ed Sheeran and John Mayer, he has been captivating audiences over the past decade with his unique blend of tender vocals, lyrics, and powerfully rhythmic guitar sound around the country. Outside live performances, Ivan has been able to reach listeners across the globe through his social media and his YouTube channel with over 100 music videos and 260,000+ views.

 

As a self-taught multi-instrumentalist playing the guitar, bass, drums/percussion, Ivan began his musical journey as the drummer for his father's band at the age of 10 years old. With childhood experience performing in NYC venues, he would eventually begin songwriting in his teens, later releasing his first album "In This Fire" at the age of 17. Ivan studied briefly at the Musicians Institute in his early college years, but ultimately completed his bachelor's degree as a Studio Composition student within the music conservatory of Purchase College in NY. Balancing a budding indie artist career, releasing original music and performing 4-8 shows a month, he also managed a full-time college student workload and full-time career personal trainer to fund his education.

 

While pursuing his degree, Ivan released his albums Our Time (2013),  Introspection (2014) and Nice (2016). Ivan self-booked his first large scale regional solo tour in 2018 which spanned 15 states in the northeast and midwest to promote his single "The Night Is Young". Currently, he is co-producing his new music set to release in 2020. As a singer-songwriter, multi-instrumentalist, producer and engineer, Ivan continues to work vigorously in the aim of sharing his music with the world.